Resistance Revival Chorus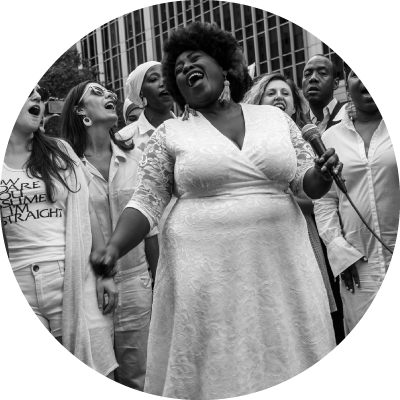 The Resistance Revival Chorus is a collective of more than 50 women who join together to breathe joy and song into the resistance, and to uplift and center women's voices. The great artist and activist Harry Belafonte once said, "when the movement is strong, the music is strong." In that spirit, the Resistance Revival Chorus hosts a series of regular musical events, Resistance Revival Nights, where the community gathers to rejuvenate our spirits and honor the protest songs that have historically been central to civil rights movements.
We believe that art and culture are essential to changing hearts, minds, and history; and we commit to the principle that joy is in itself an act of resistance.