WOMEN'S LEADERSHIP FORUM
Thursday, October 11, 2018 • New York City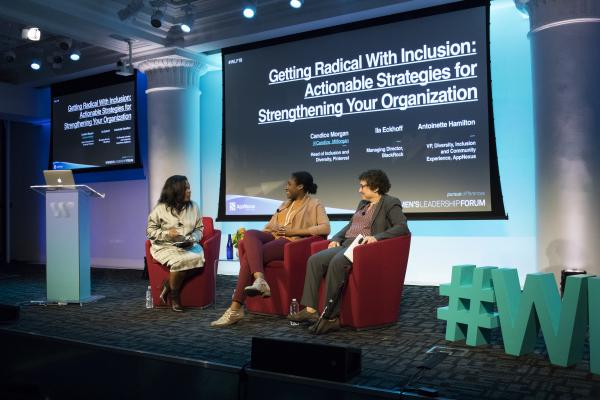 The Women's Leadership Forum is AppNexus' annual gathering for current and aspiring leaders.
WLF18 took place on October 11, 2018, in New York City.
Throughout the day, 30 world-class speakers shared inspirational stories and action-oriented strategies for creating lasting change for women in the workplace and society – exploring the successes, setbacks, and learnings in efforts toward equality, both over the last year and decades prior.
Watch the session recordings on our YouTube channel.
Making Movements Matter: How to Turn Action Into Lasting Change
Brittney Cooper, Evan Wolfson and Jamia Wilson discuss how they fight social injustice, the role of rage and anger in movement building, and what you can do both in and outside the workplace to create lasting change for equality.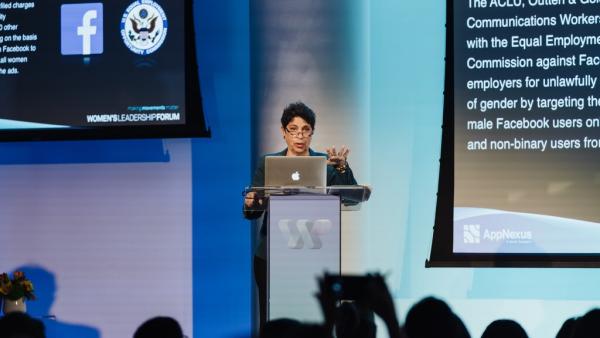 The ACLU's Vision for Achieving Gender Justice
"If you're not part of the solution, you're part of the problem" – In our opening WLF18 keynote, ACLU President Susan Herman shares her vision for creating lasting change for gender equality, including the women that have inspired her and the ACLU's work championing women's rights in workplace.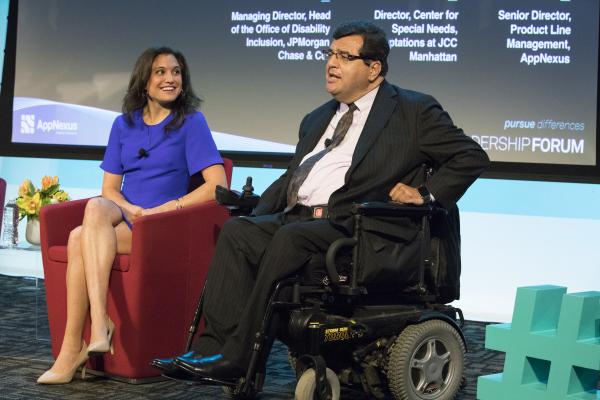 Different Abilities Mean Different Outcomes: Changing Perceptions Around Disability in the Workplace
Jim Sinocchi, JPMorgan Chase's Global Head of Disability Inclusion, and JCC Manhattan's Allison Kleinman discuss the critical need for – and benefits of – disability inclusion in the workplace, sharing specific and action-oriented strategies to implement in your organization.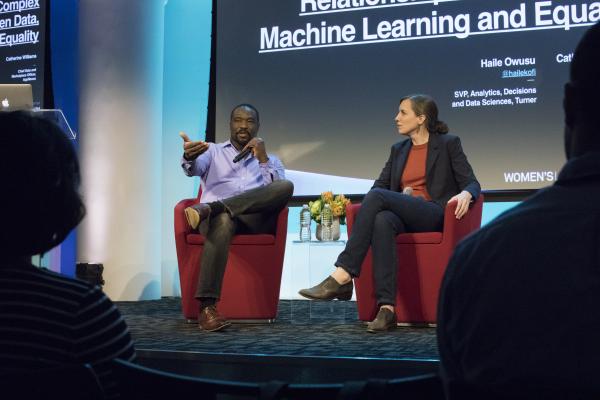 Exploring the Complex Relationship between Data, Machine Learning and Equality
Turner's Haile Owusu and AppNexus' Catherine Williams discuss the intersection of technology and society, exploring the dangers of unchecked machine learning to reinforce systems of inequality, and the importance of building diverse teams of ethical data science practitioners.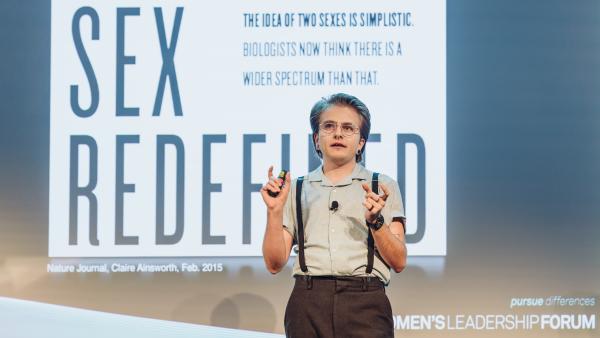 Beyond Man & Woman: A Look at Nonbinary Identities and Experiences
In this lightning talk, Warby Parker's Owen Meehan aims to demystify the gender space outside the man-woman binary, using personal examples, and historical and cultural context.
Resistance Revival Chorus
The Resistance Revival Chorus is a collective of over 60 women who come together to sing protest songs in the spirit of collective joy and resistance. Born from organizers of the Women's March, The Chorus believes that art and culture are essential to changing hearts, minds, and history.
Register your interest in the program
Thank you to our partners