Nithya Das
Chief People and Legal Officer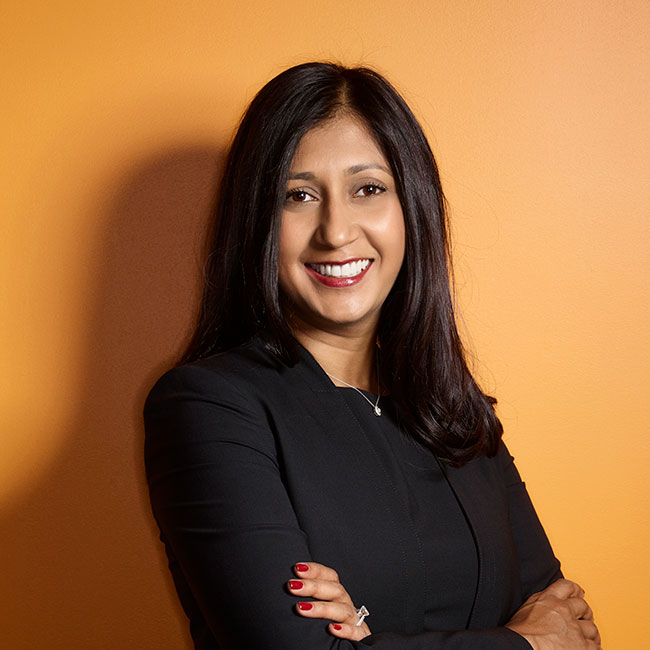 As Chief People and Legal Officer, Nithya serves as a business and legal advisor to AppNexus' board of directors and senior management on the company's global legal matters and acts as the steward of AppNexus' talent and culture, driving all programs involving hiring, growing, and enriching AppNexians and fostering an inclusive, global community. She serves as the chair of AppNexus' Diversity & Inclusion Steering Committee, as well as an executive sponsor of the AppNexus Women's Network, advancing a diverse and inclusive workforce within AppNexus and the broader industry. Nithya joined AppNexus in 2011 and served as General Counsel for four years previous to her current role. Prior, Nithya was a lawyer at Goodwin Procter, where she represented entrepreneurs and growth technology companies.
Nithya serves as advisor to the Founder's Workbench, an online legal resource for entrepreneurs, as well as on the advisory board of Women in Tech in New York (WiTNY). She was awarded the 2014 Women of Power and Influence honor by the National Organization of Women.
Nithya earned a B.A. in Business Administration from the SC Honors College at the University of South Carolina, and a J.D., cum laude, from Brooklyn Law School. She lives in Hoboken with her husband, daughter, and dog.