Dave O'Hara
Chief Operating Officer, Microsoft Advertising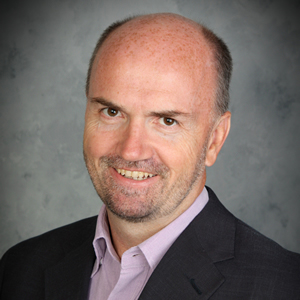 David O'Hara is the Chief Operating Officer for Microsoft Advertising. Microsoft Advertising is the business platform that monetizes the Microsoft Advertising brand, generating over $4 billion in revenue annually. His team is responsible for the operations of the business, data analysis and insights, business development and partnerships as well as collaboration with the field sales force. The team is also engaged in driving decisions on long term strategy and opportunities.
Prior to his role in Microsoft Advertising, O'Hara was the managing director of Corporate Development for the Platform and Services Division (PSD) of Microsoft. PSD includes the Windows and On-line business units. Before that, O'Hara was Vice President of Business Development at Microsoft® Business Solutions, a division of Microsoft Corp. that develops Enterprise Resource Planning and Customer Relationship Management solutions. O'Hara was Vice President of Mergers and Acquisitions and Vice President for the International Division for Great Plains Software until 2001 when Great Plains was acquired by Microsoft.
Before joining Great Plains, O'Hara was president of ICONtrol Inc., a development partner acquired by Great Plains in 1998. Previous to joining ICONtrol Inc., he served as Commissioner of Economic Development for the State of South Dakota.