AppNexus' mission is to create a better internet, and we believe that a more diverse workforce and global, inclusive culture will help us get there. 
An inclusive and diverse workplace doesn't happen by accident. AppNexus thoughtfully approaches and allocates meaningful resources towards employee development, inclusion, and diversity. We're lucky to be supported by a vocal and engaged employee community and by our affinity groups and community partners.
Some of our programs and partners
We are committed to year-round programs that help create a more inclusive and diverse technology industry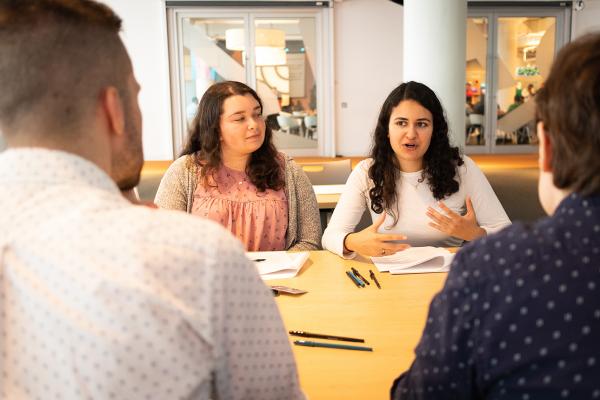 Ally Skills is a workshop AppNexus holds internally that is aimed at helping people develop skills to support members of under-represented groups in the workplace and beyond.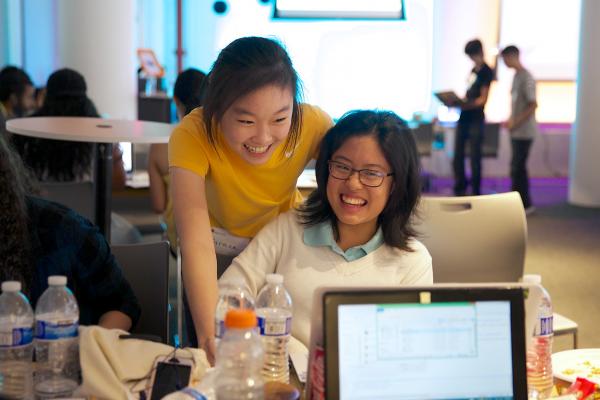 Girls Who Code is a leading non-profit organization working to close the gender gap in technology. In 2012, we opened our doors to host their inaugural Summer Immersion Program, and the organization has been headquartered in our New York office ever since, as their program expands to impact over 90,000 girls.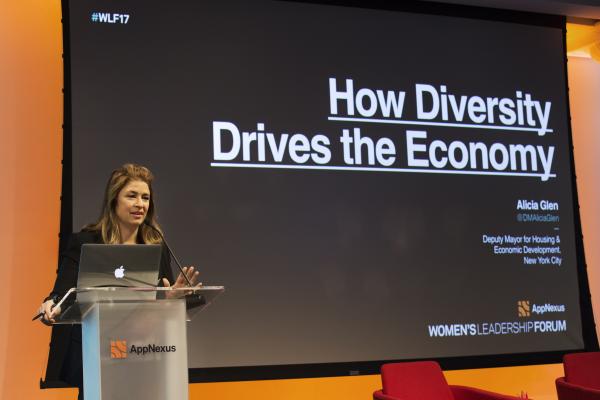 Now in its fourth year, the Women's Leadership Forum at AppNexus brings together current and aspiring leaders for a day of action-oriented talks and interactive sessions focused on creating lasting change for women in the workplace and society.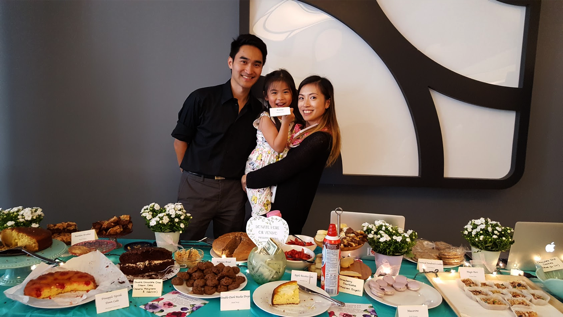 We're committed to helping people restart their careers after taking time off to care for family and loved ones. We run a 16-week 'Returnship' that helps returnees transition back into the workforce.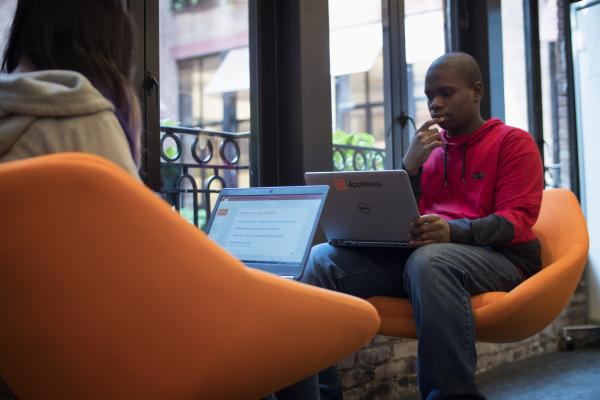 Youth Fellows High School Program
We partner with PENCIL's Ladders for Leaders Program to host high school students for 6 weeks over the summer. Our Youth Fellows get exposure to the tech industry, work on projects, learn about different career paths, participate in a mentorship program, and receive college advice.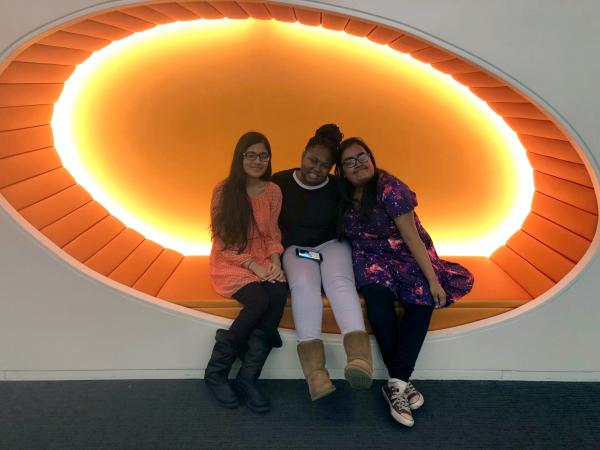 The mission of the Women in Technology and Entrepreneurship in New York initiative is to encourage a significant increase in the participation of women in both higher education and entrepreneurship in fields related to technology in the New York market.
We partnered with WiTNY to host our first three week Winternship program in 2018. Winterns work on critical business projects that help them build new skills and develop their resumes. Our goal is to help launch the careers of a new generation of women in tech in New York.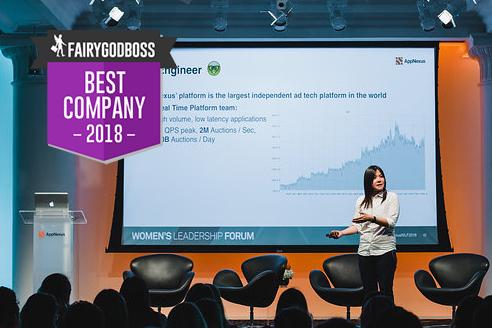 Best Company for Women 2018
We're proud to be featured as a 2018 Fairygodboss Best Company for Women.
#7 Best Company for Women in 2018
#2 Best Company for Women in Technology in 2018
#2 Best CEO for Gender Diversity in 2018
Our affinity groups
BlackNexus
BlackNexus promotes the empowerment of AppNexians through mentorship, networking opportunities, and cultural education. We are an inclusive forum, seeking to engage our allies, broaden community outreach, and increase overall diversity at AppNexus.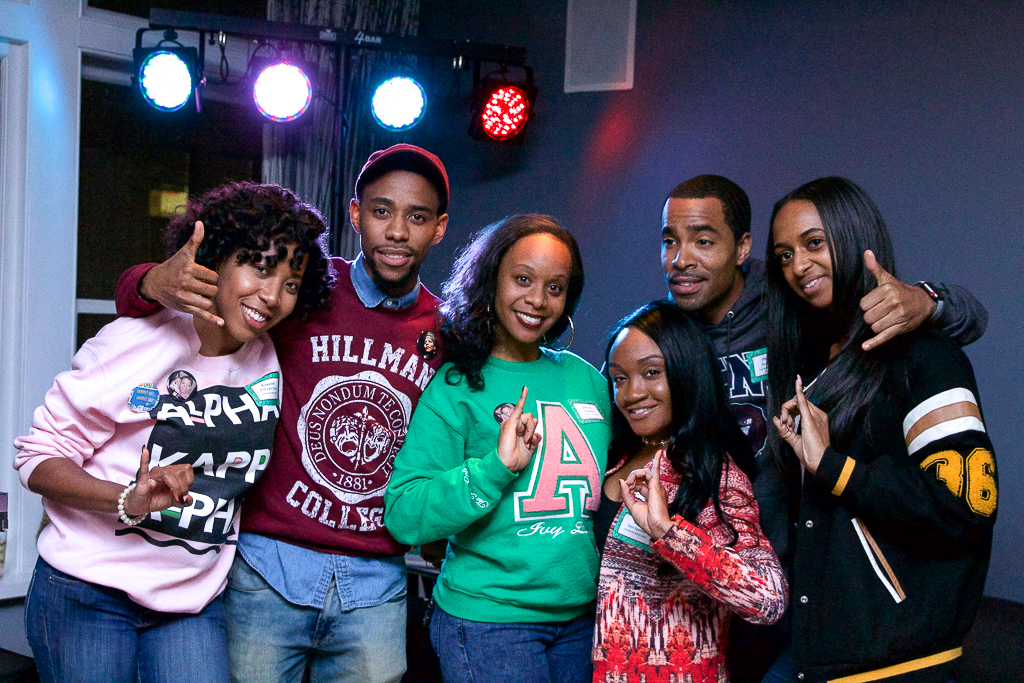 AppNexus Women's Network
The mission of the AppNexus Women's Network (AWN) is to ignite personal and professional growth through networking and educational events driven by the interests of women at AppNexus.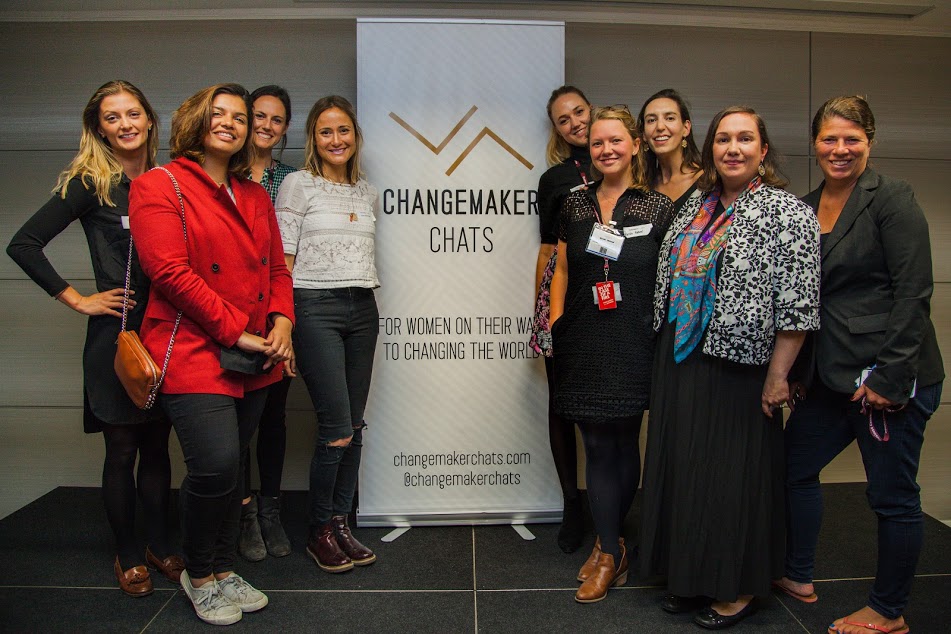 AppNexus Latino Alliance
AppNexus Latino Alliance aims to empower members of the Latin-American community within AppNexus. We are an inclusive forum, providing networking opportunities which increase cultural awareness, community outreach, and diversity.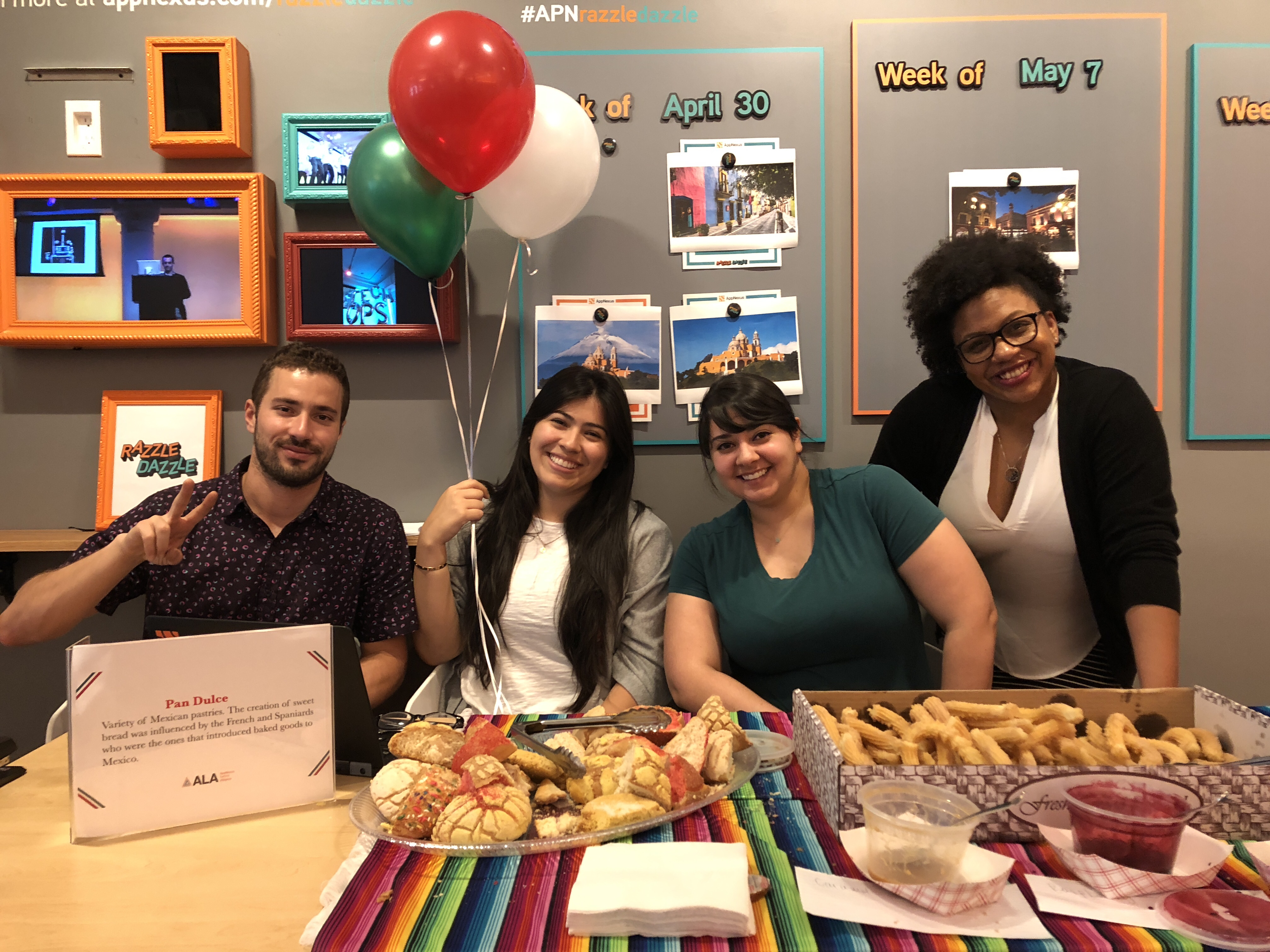 OutNexus
OutNexus empowers the LGBTQ* community by promoting an inclusive and welcoming professional environment through education, visibility, and supportive resources.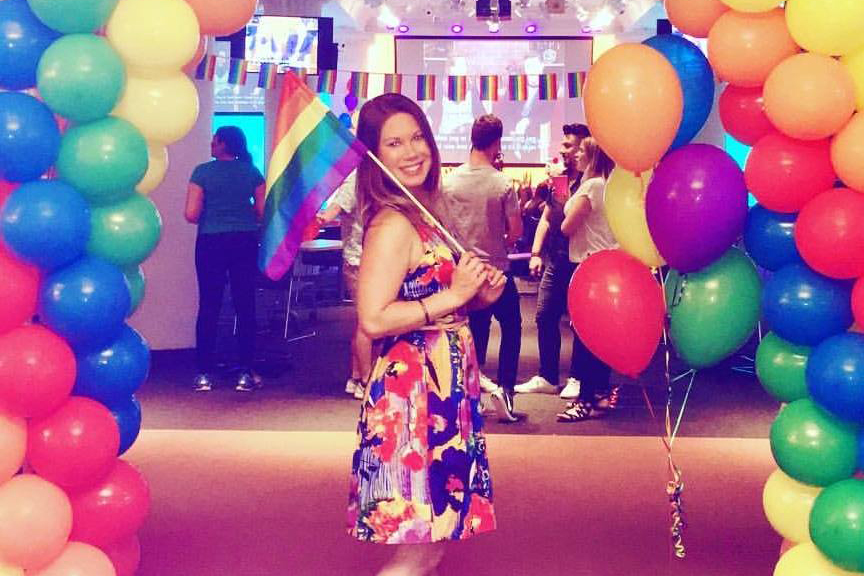 Oy!Nexus
The mission of Oy!Nexus is to share and celebrate Jewish culture and holidays, offer resources and information, and provide an outlet to discuss work-related issues that affect Jewish employees.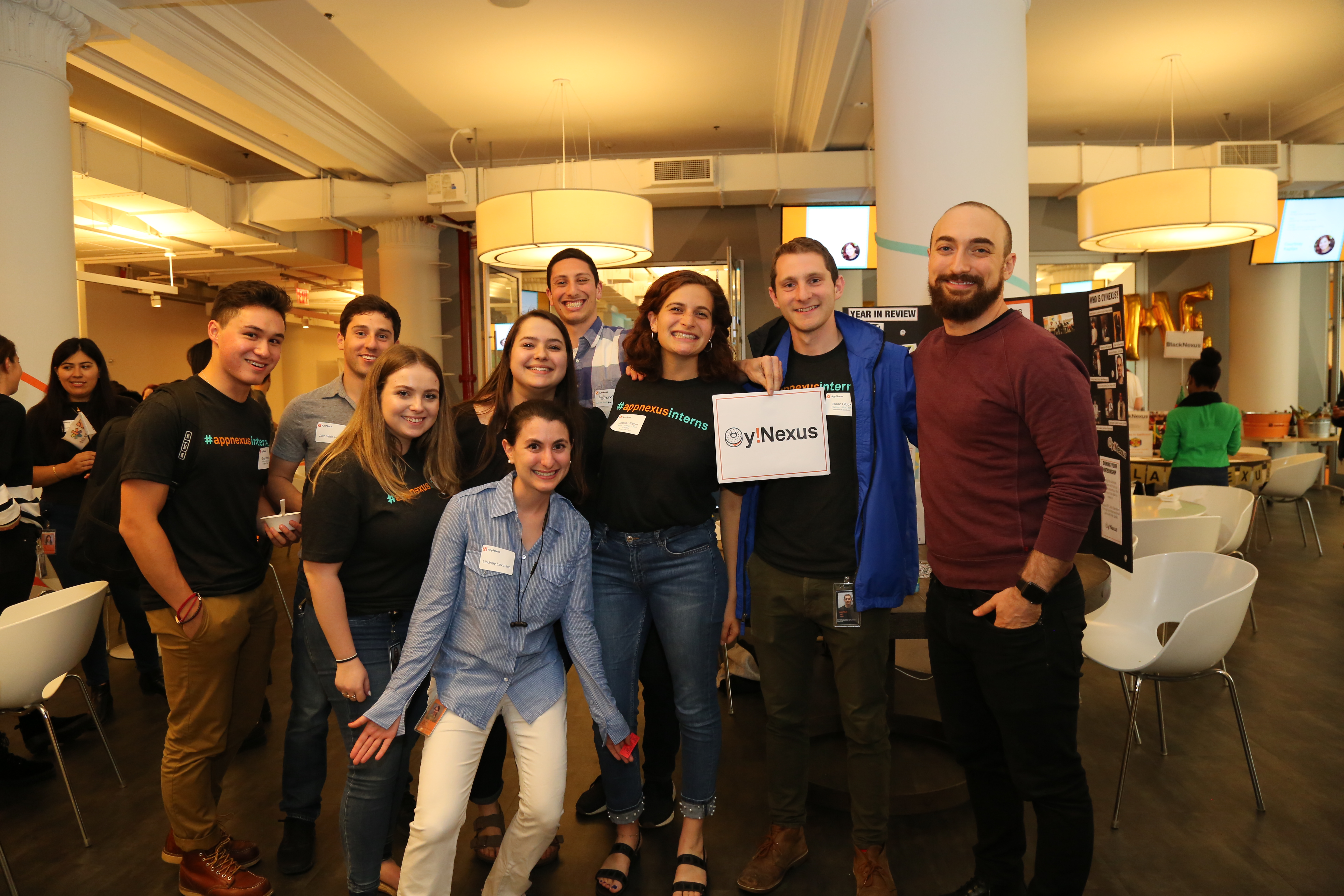 Parents Network
The Parents Network supports AppNexus families by making AppNexus the best work environment for parents, families, and all of our global KidNexians. The Network creates programs that promote a healthy and balanced work-life harmony.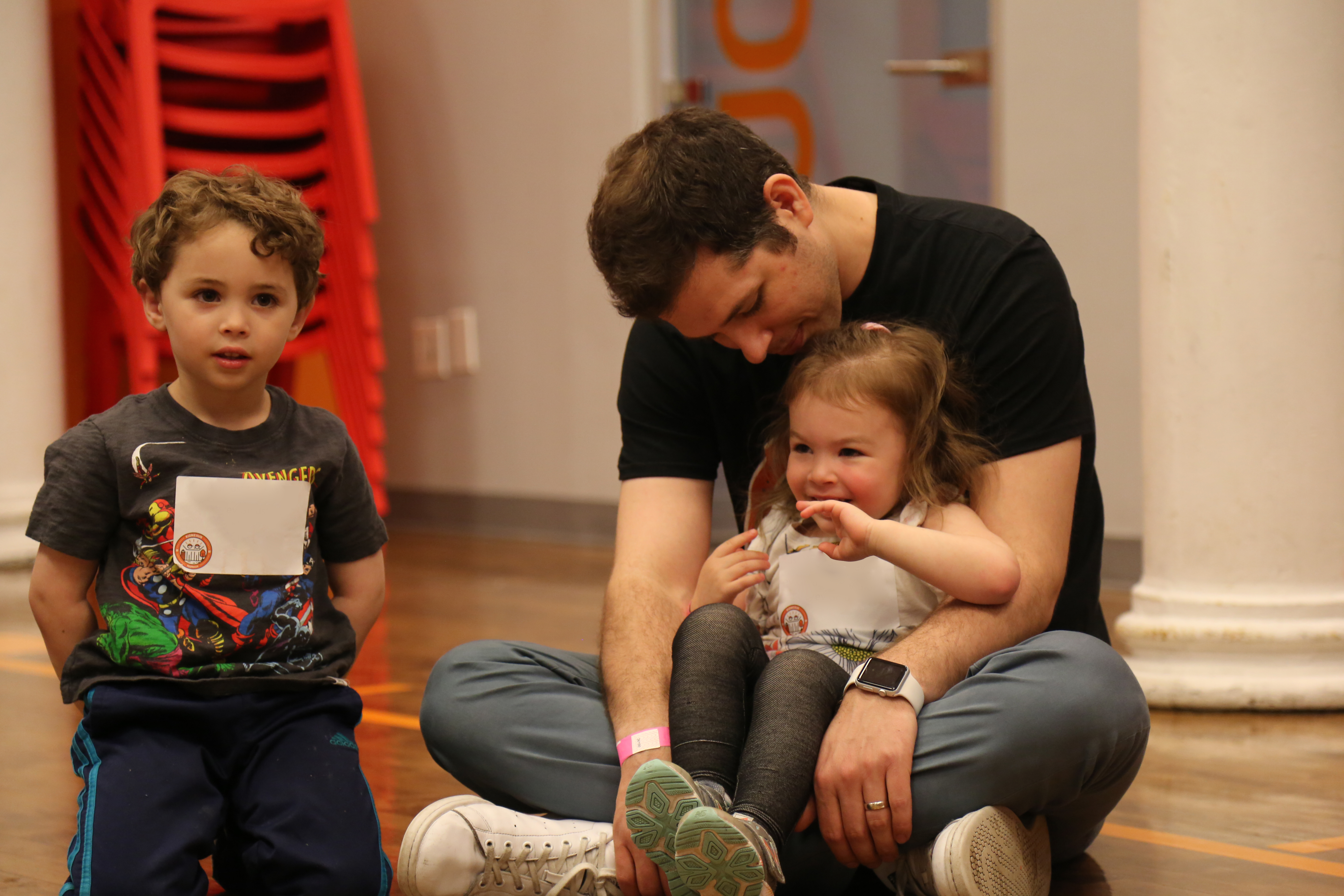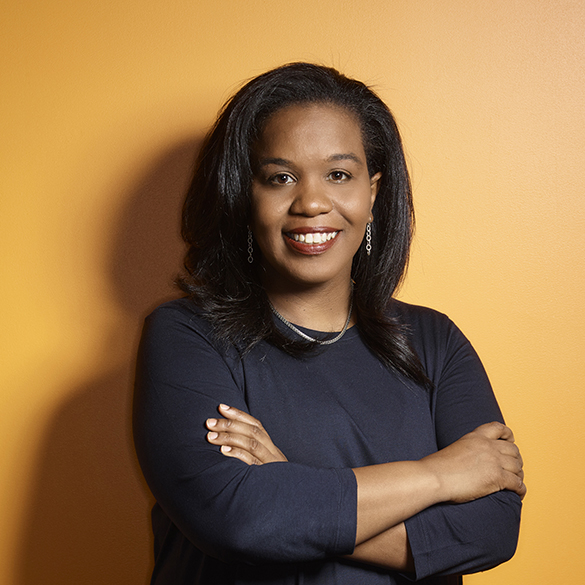 AppNexus is committed to building a vibrant and diverse community that enables employees to drive our mission and live our values.
VP, Diversity & Inclusion
VP, Diversity & Inclusion
Diversity and Inclusion Global Steering Committee
Our Diversity and Inclusion Global Steering Committee meets on a regular basis and includes cross-functional leaders and representatives throughout our organization. Our mission is to foster a diverse and inclusive culture within AppNexus and throughout the larger community. We believe this will drive innovation and better business outcomes through improved employee engagement, more productive dialogue, and attraction and retention of top talent.