We're committed to building careers
We'll empower you from the start. In your first months on the job, you'll be pushing code to production, interacting with clients, and working directly with the company's senior leaders.
We want you to do what you love, both in and out of the office. Bring your passions to work and join a group of colleagues with diverse experiences and perspectives.
You'll enjoy competitive benefits and perks. We offer compensation and equity packages, top-of-the-line health insurance, and retirement savings plans. In addition, AppNexus employees have access to fully stocked kitchens, generous paid time off, professional development trainings, employee discounts, and more.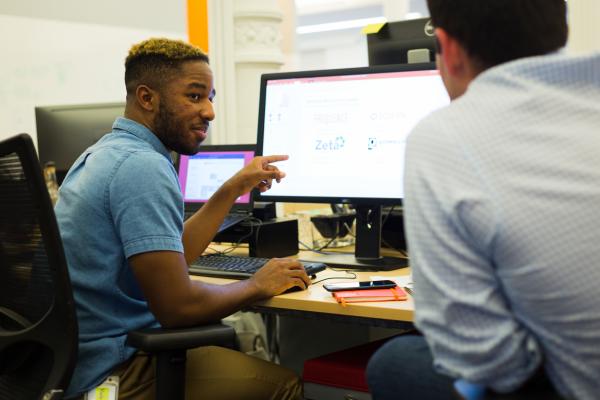 Learn about our teams and open opportunities. All we need for your application is an updated resume. Our recruiting team reviews every application and our expert recruiters will consider you for all open roles. If there isn't a current opportunity that is a match for your experience, skill, or goals, we'll keep your application in our system to consider you for future opportunities.