We Held Our Annual Women's Leadership Forum Last Week – and We Can't Stop Talking About It
Last week, the fourth annual Women's Leadership Forum at AppNexus convened 250 current and aspiring leaders for a day of keynote talks and interactive sessions focused on advancing the movements for equality that permeate business, technology, politics, and our society at-large.
Throughout the event, a diverse group of business leaders, technologists, and activists shared their experiences leading from the front lines and offered action-oriented strategies for how attendees can create change in their own lives and workplaces.
Below are a few of the highlights from the 2018 Women's Leadership Forum. You can also find the full session recordings on our YouTube playlist and a selection of photos here.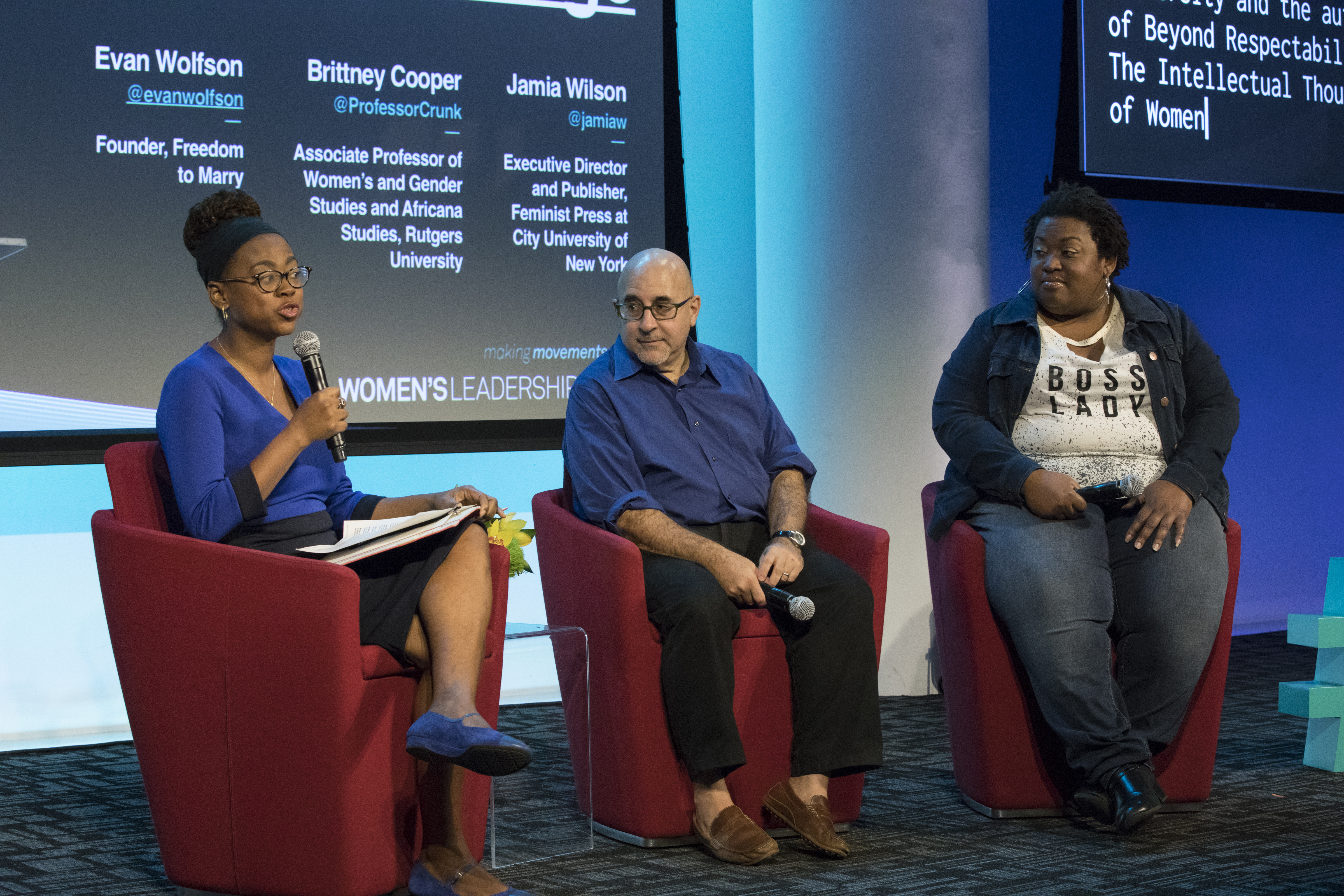 Powerful, Inspiring Speakers from Across the Social Landscape
We went beyond the boardroom by bringing in some of the country's leading activists and educators to shed light on how professionals can spread social movements in the workplace.
President of the ACLU Susan N. Herman highlighted her organization's work throughout the history the women's movement in

a fascinating keynote address

, leaving those angry at the current state of gender justice with a critical question: "What are you going to do about it?"
Rutgers gender studies professor Brittney Cooper

discussed turning movements into lasting social change

with marriage equality activist Evan Wolfson, and Feminist Press publisher Jamia Wilson.
"Look, you can't cuss your coworkers out, but you can say: 'We have a different reality, potentially, in how we're moving through the world,'" said Cooper, who advocated for women to bring their anger with them to work. "So any ways that we can, in our corporate spaces, make space for folks' emotions, that is what we mean when we say the work of diversity and inclusion." - Brittney Cooper
Warby Parker's Owen Meehan blended historical context with personal experience in explaining

what it means to be non-binary

and how WLF18 guests can create a better work environment for their non-binary co-workers.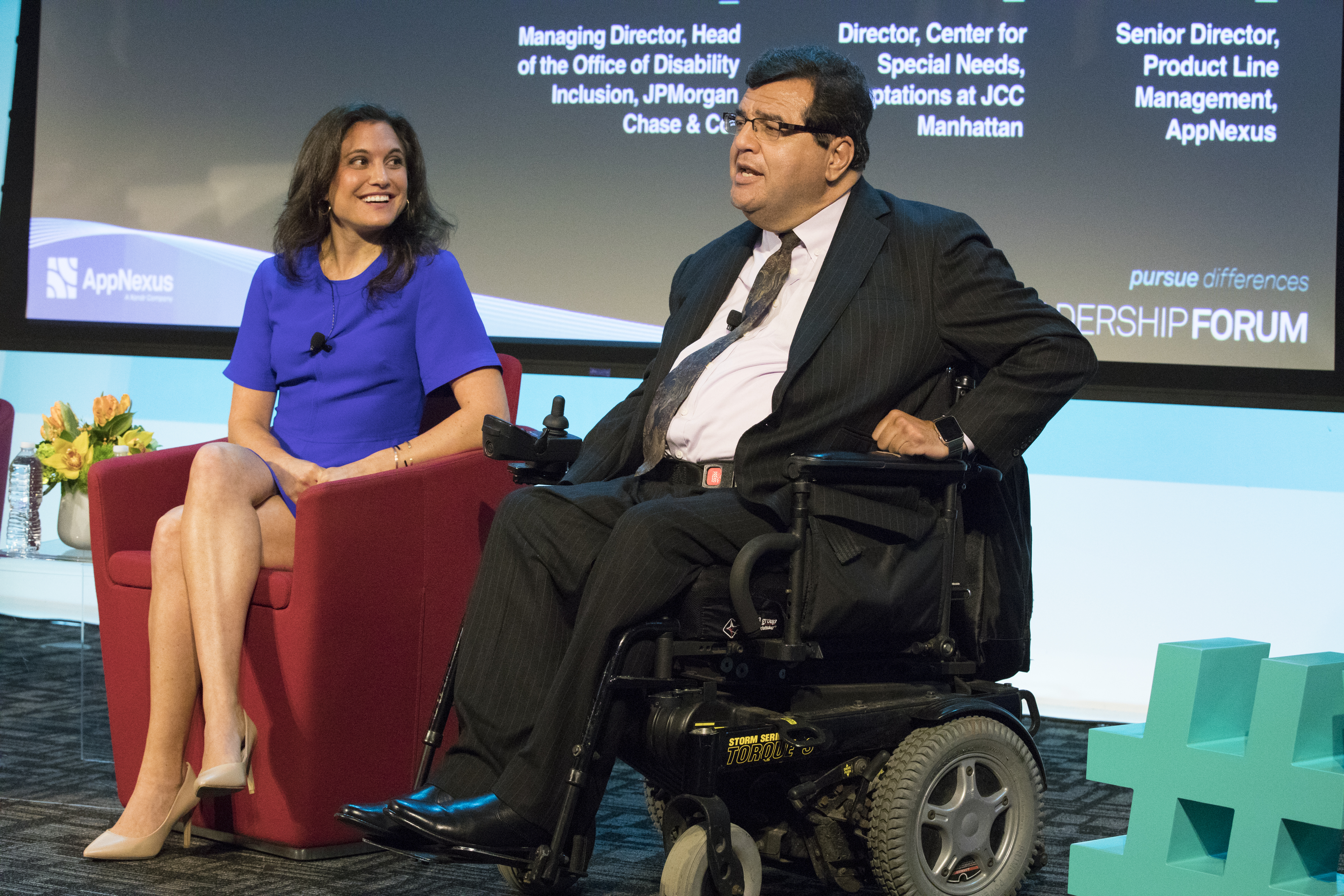 Important Discussions on The State of Business, Technology and The Advertising Industry
Guests learned how representatives from some of the biggest companies in finance, technology, and media are approaching the challenge of building inclusive, responsible organizations.
SheKnows Media CEO Samantha Skey, Xandr VP of advertising technology Christina Beaumier, and AppNexus VP of marketplace partnerships Ilana Wollin

engaged in a thoughtful conversation

about the role advertisers can play in promoting equality – both in their public-facing messaging and the ways they run their companies.
JPMorgan Chase & Co. head of disability inclusion Jim Sinocchi, JCC Manhattan director of special needs and adaptations Allison Kleinman, and AppNexus senior director of product line management Lindsay Van Kirk

discussed how people with disabilities can bolster a company's business

and what organizations can do to empower employees with disabilities.
Turner SVP of analytics, decisions, and data science Haile Owusu spoke with Xandr chief data scientist Catherine Williams about

the pernicious bias of machine learning algorithms

and the importance of building diverse teams of ethical data science practitioners.
An Interactive, Hands-On Experience
Beyond the mainstage speakers, WLF18 offered an engaging and holistic experience for guests.
The Resistance Revival Chorus

delivered a rousing musical performance

that continued a long history of struggle through song.

Guests participated in executive roundtables and workshops on topics including strategies for corporate board success, diversity and inclusion in the advertising industry, and how to build support networks.

Current and aspiring leaders socialized over lunch and happy hour drinks provided by ethical, women-led companies.

Attendees engaged with representatives from our event partners: Ellevate Network, She Runs It, The League of Women Voters, and Civic Hall.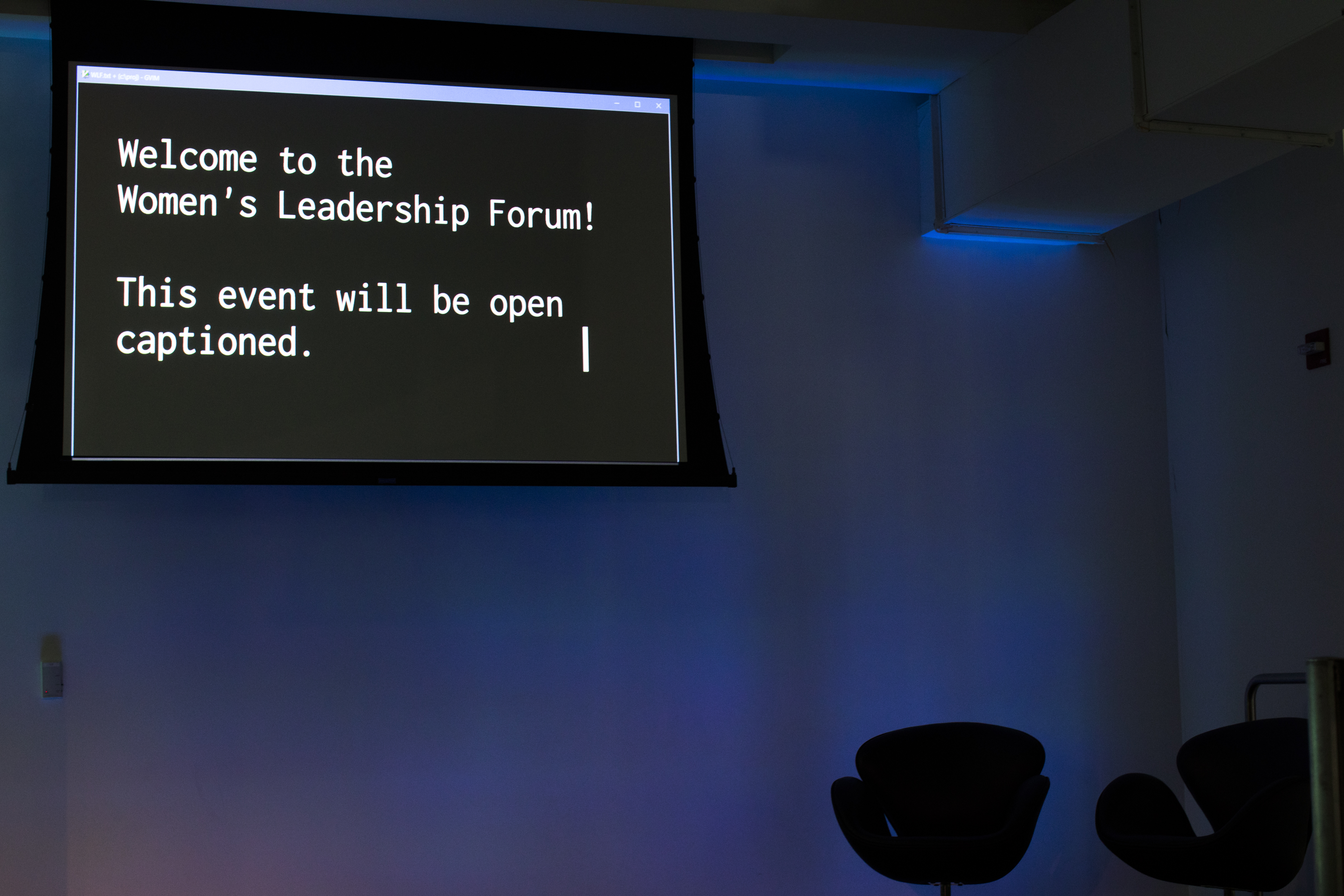 A Fully-Inclusive Environment
WLF18 was held in a space designed to welcome guests of all abilities and genders. Our event included…
Gender-neutral bathrooms

Closed captioning during presentations and panel discussions

An onsite mother's room for guests with caretaking responsibilities

A business center for guests to attend to their work responsibilities throughout the day
Learn more about the event and sign up for information about upcoming WLF programs at www.appnexus.com/wlf18.