Quite Literally Life-Changing: My Summer with Girls Who Code
This post is authored by Hiba Imad, a member of the Girls Who Code at AppNexus class of 2018.
"AppNexus… what on earth is that?!"
I had just received an email notifying me of my acceptance into the Girls Who Code summer immersion program, and I had no idea what the company I would be spending my summer at did. Prior to the immersion program, I had limited exposure to tech. I had always wanted to learn how to code but never had the opportunity. I was both excited and anxious. Would the employees be friendly? Would the lessons be really difficult? Would the lunch be good?
Needless to say, on the first day, all of these worries dissipated as we were instantly exposed to the genuine sense of community that was deeply embedded in the relaxed AppNexus culture. Later on that day my question was answered: AppNexus is an internet technology company, which operates the world's largest independent marketplace for digital advertising.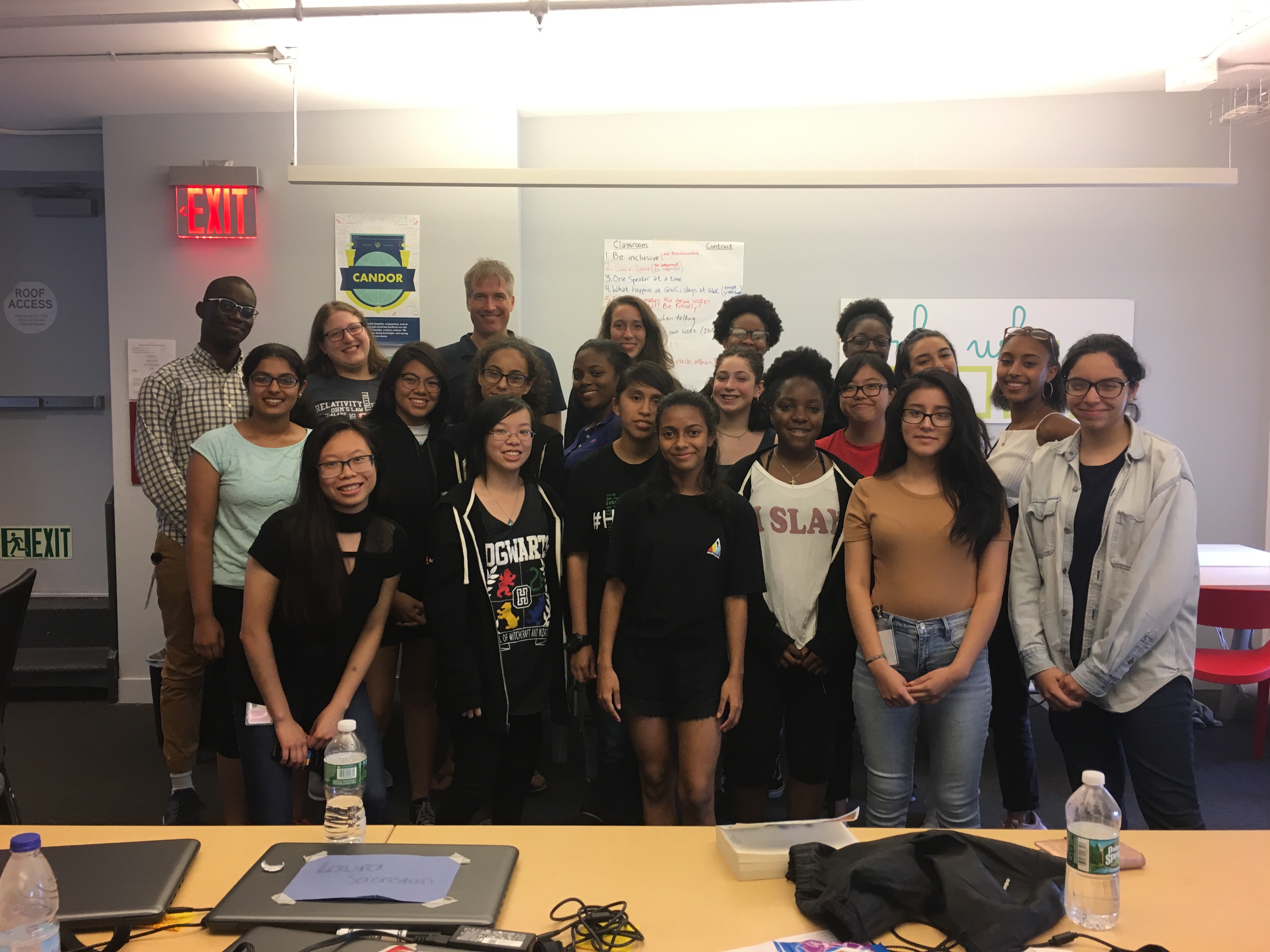 This summer I got to experience things that I wouldn't have been able to experience anywhere but AppNexus. From Day One we were allowed to engage ourselves with everything the company had to offer. We were encouraged to ask questions, interact with employees, learn as much as we could, and most importantly, be ourselves.
What made my experience at AppNexus so special was the flexibility, openness, kindness and warmth of the people. We went to workshops held by employees, events held by affinity groups, had weekly one-on-one mentorship sessions among many other opportunities. AppNexus provided so much for us 20 girls, yet there were only three things expected of us: having positive attitudes, being willing to learn and maintaining a spirit of authentic intellectual curiosity.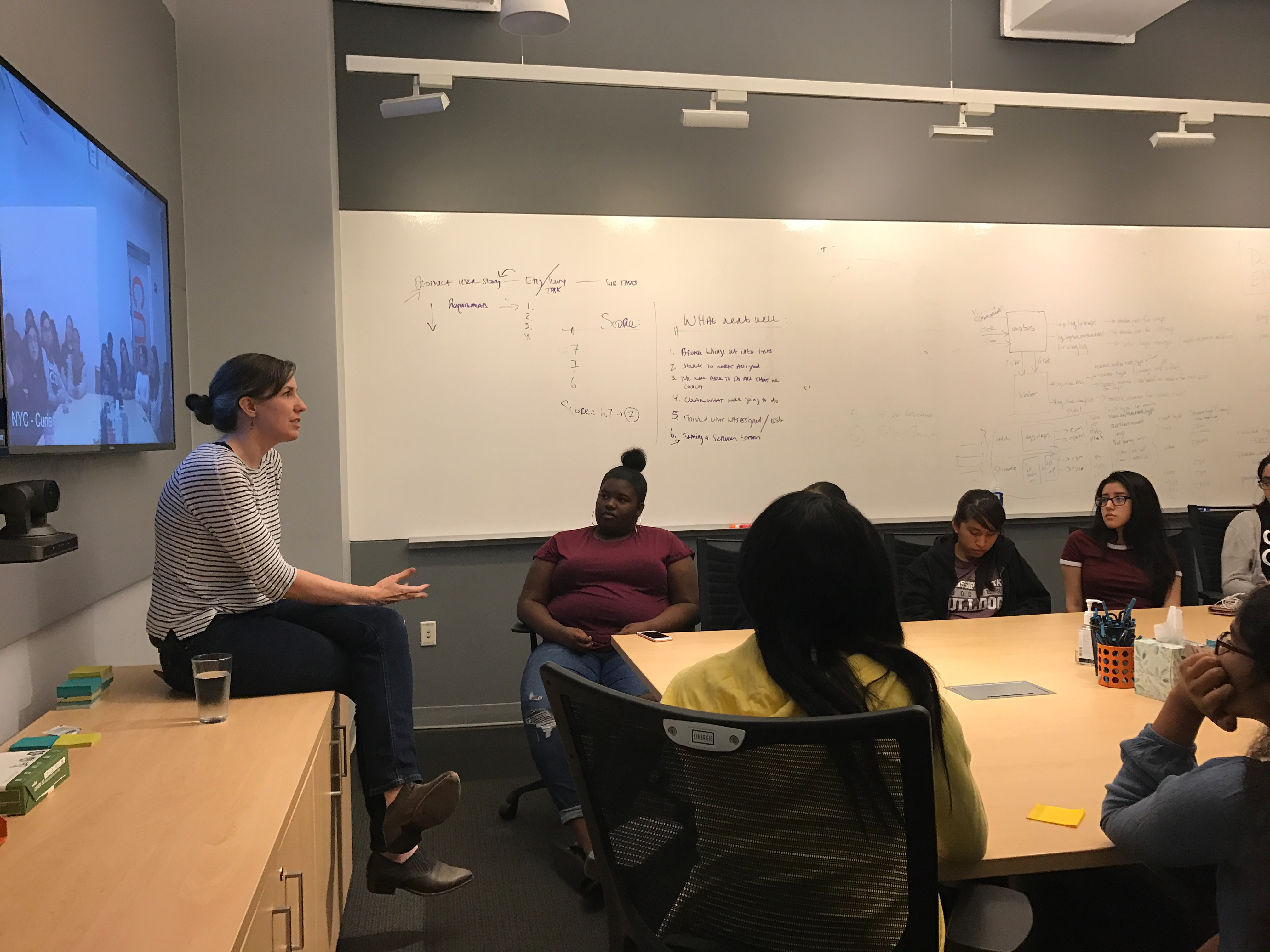 Girls Who Code in partnership with various companies strives to encourage girls to pursue a career in STEM by providing self-identified female students the chance to immerse themselves in the world of computer science, a world that many do not have the opportunity to encounter until college. What made the GWC summer immersion program so special was that the instructors did not just provide us with a valuable skill set to share with the world, they also instilled in us the confidence and willingness to bravely go forth into the world and chase our dreams wherever they may lead us.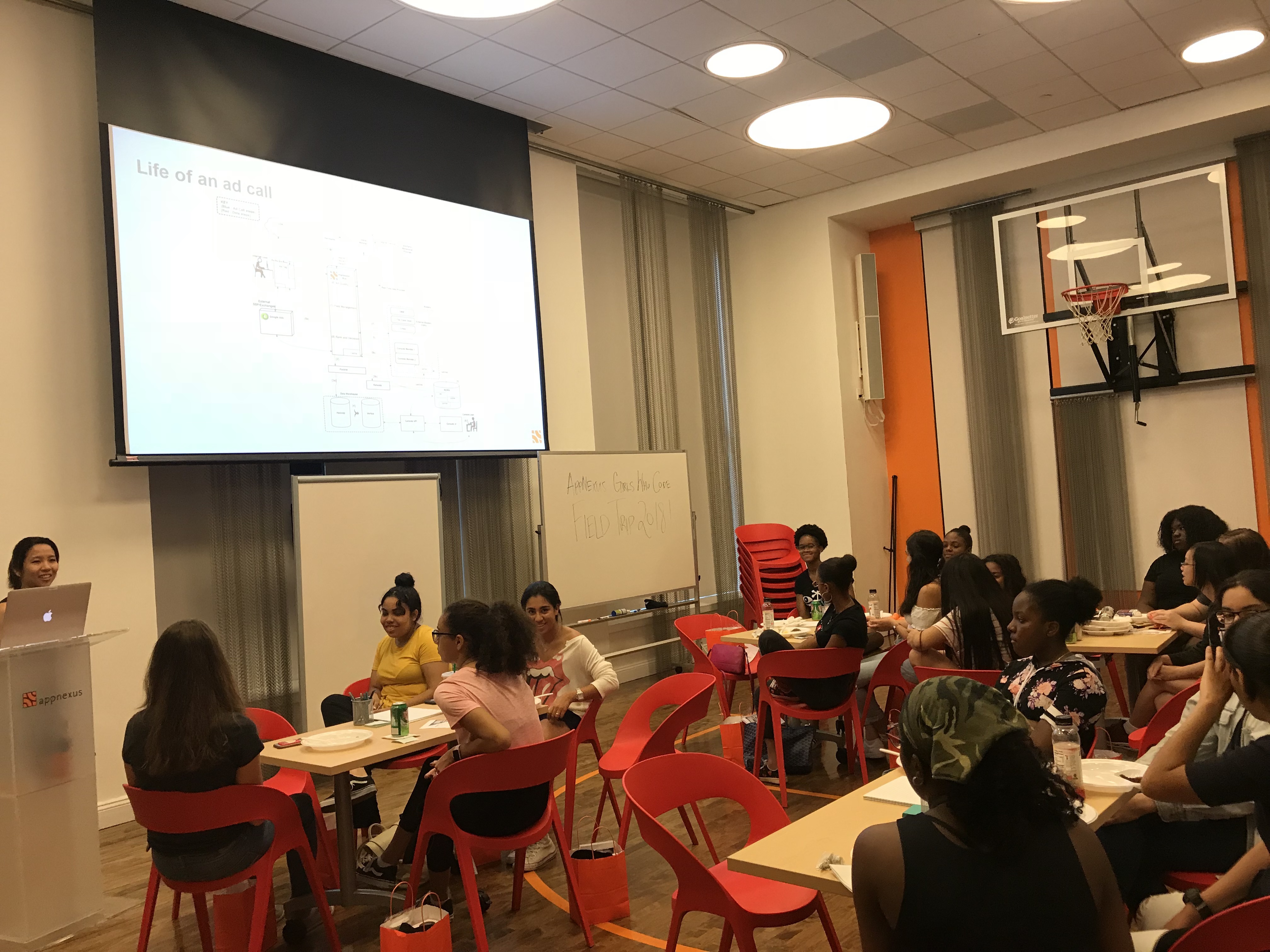 I realized that the Girls Who Code program was unorthodox in the sense that our instructors went beyond the "curriculum" of just teaching girls to code. They engaged us in discussions that allowed us 20 girls to openly express our thoughts and feelings while feeling safe and accepted. We discussed issues that were real to us, things we wanted to get off of our chests, things we may not otherwise share with anyone else.
This summer, I met people who quite literally changed my life. Girls who were so strong, intelligent and resilient. Girls who didn't just want to make sure that they succeeded but that their peers also excelled and felt accepted and appreciated. I have not only come out of the program as a better coder, I have also become a better person overall because of the experiences I have had this summer.