A Parent Reflects on the Value of Take Your KidNexian to Work Day
I recently was telling one of my friends that I helped organize the Take Your KidNexian to Work Day (TYKTWD) event at AppNexus and her immediate reaction was, "What is there to organize? Don't they just sit around all day playing video games and watching movies on their iPad?". I was SO thrilled to respond with a very emphatic, "No actually, quite the contrary!".
The AppNexus value that resonates most with me, is "Learn and Teach" and the fact that it extends beyond AppNexians always blows my mind! TYKTWD is centered around that particular value, and involves AppNexians coming together to teach kids anything from making chocolate mud-pies to making their own app, or a puppet show to interviewing skills.
In New York, TYKTWD kicked off with registration, where parents were provided a schedule for the day. We tailored schedules for each grade (or age for the tiny tots) to ensure every KidNexian participated in the appropriate classes. Then we fueled everyone with some yummy breakfast (this time we had rainbow and French toast bagels!) and sent the KidNexians off with their AppNexus group chaperones for a full day of learning and fun! At the end of the day, everyone left with lots of cool KidNexus branded swag!
As one of the organizers, planning the event was the most fun I've had at work. Each year we've created a different theme and this year our theme was "A day in the park." Some very talented AppNexians decorated white boards around the office in NY, we had balloon trees and balloon animals, and lots of park themed swag! AppNexians volunteered to be class leaders or group chaperones, and the leaders designed their own classes.
In our Portland, Conshohocken, Boulder, and Seattle offices, our People Experience team executed different versions of TYKTWD, consisting of park-themed arts and crafts, dessert decorating, games outside, app coding class from Bitsbox in Boulder, Vidyo "interviews" with an AppNexian in NYC, and an AppNexus Scavenger Hunt that was customized for each location, as well as additional activities led by parents and other volunteers in local offices. Overall, we had 240 KidNexians attend across 6 offices in the US with over 90 AppNexian volunteers who helped plan and execute the events!
As a parent, I am very appreciative of the fact that AppNexus takes the time to invest in our children. My kids look forward to coming to my workplace (almost unheard of!) and especially to TYKTWD. Since I was writing this post, I asked my 8 year old what she liked best about the day; she said she loved the whole concept of the day – learning cool new things, meeting lots of KidNexians, eating yummy food, and being able to spend a day at "work." I have a very difficult time convincing her that that is not how my typical day at work is!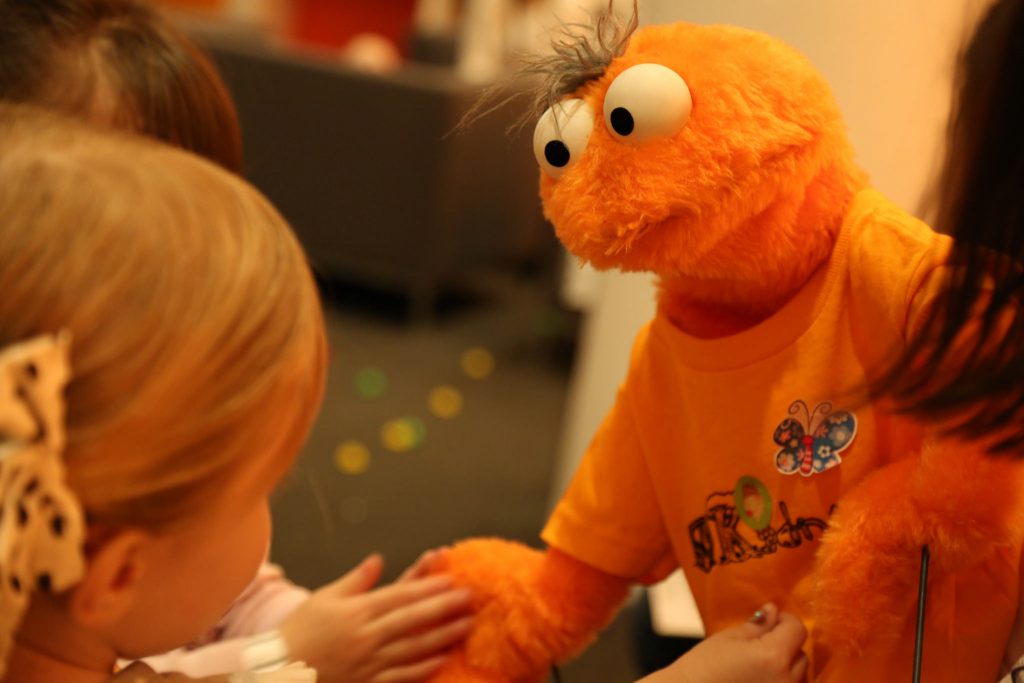 The AppNexus Parents Network is committed to support AppNexus families by making AppNexus the best work environment for parents, families, and all of our global KidNexians through company-wide collaboration. The Network creates programs that engage our families with the AppNexus family, and seeks to promote a healthy and balanced work-life harmony.
For more information, follow us at @appnexustalent or visit us at careers.appnexus.com.
About the Author
Priya is a Technical Writer working on the buy-side client-facing documentation at AppNexus, a mom to two amazing girls aged 17 and 9, and an active volunteer assisting with equine facilitated learning and therapy.