AppNexus Black Alliance: Expanding community outreach and increasing diversity in tech
In 2015, Black AppNexians created the AppNexus Black Alliance (ABA) to provide the community and allies, a safe space for open dialog to exchange thoughts and ideas on race in our professional and personal lives. As part of the ABA, AppNexians can champion their ethnicities and experiences, while also helping AppNexus further increase diversity and foster an inclusive environment.
Moving into the second half of 2016, the ABA is looking to turn those discussions into actions. The team is planning to reach out to the greater tech community and partner with allied agencies, companies and organizations. The ABA hopes to play a part in increasing diversity in tech by expanding networking opportunities.
Here are two ways that the AppNexus Black Alliance is looking to affect positive change:
1. Advocating for greater Black representation in tech, ad tech and at AppNexus.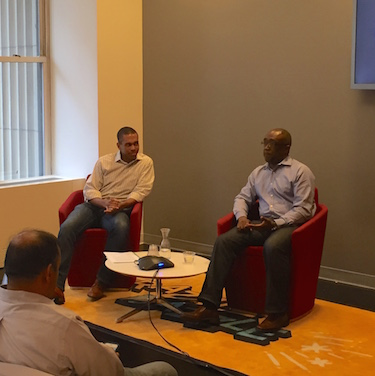 The percentage of Blacks is among the lowest represented racial group in tech. To address this disparity, the ABA has planned networking events and panel discussions that will bring members together with Black employees from other tech companies. The hope is to provide exposure to both AppNexus leadership and leadership teams at other tech companies.Through networking and leadership events, the ABA hopes to highlight both the untapped pool of talent within the Black community and the racial disparity that affects them.
Though efforts have just begun, the ABA has already seen success in this area. Late last year, the ABA invited Rodney Mayers, former CEO of Proximic, to AppNexus' New York office, to detail his career journey through the tech space. Through events like this, the ABA hopes to further the discussion of Black inclusion at AppNexus, and in the greater tech world.
2. Providing a link between AppNexus and community groups seeking to increase diversity in tech.
With support from the community, the ABA also hopes to better prepare Black talent for the challenges and rewards gained through a career in tech. As such, the ABA is working to partner with groups that promote an interest in tech among those in local minority communities. The ABA has sponsored volunteer efforts, school adoptions and has partnered with non-profits that work to improve education opportunities.
Highlighting one of the most successful partnerships to date, the non-profit All-Star Code has joined forces with the ABA and AppNexus to introduce programming to minority men in the New York area. Through this partnership, the ABA, AppNexus, and All-Star Code have provided exposure to the tech industry and an introduction to the tools that build our business. Over the last year, John Collier, Senior Director of Partner Management at AppNexus, and Christina Lewis Halpern, founder of All-Star Code, have worked together providing event space and networking opportunities for All-Star Code students.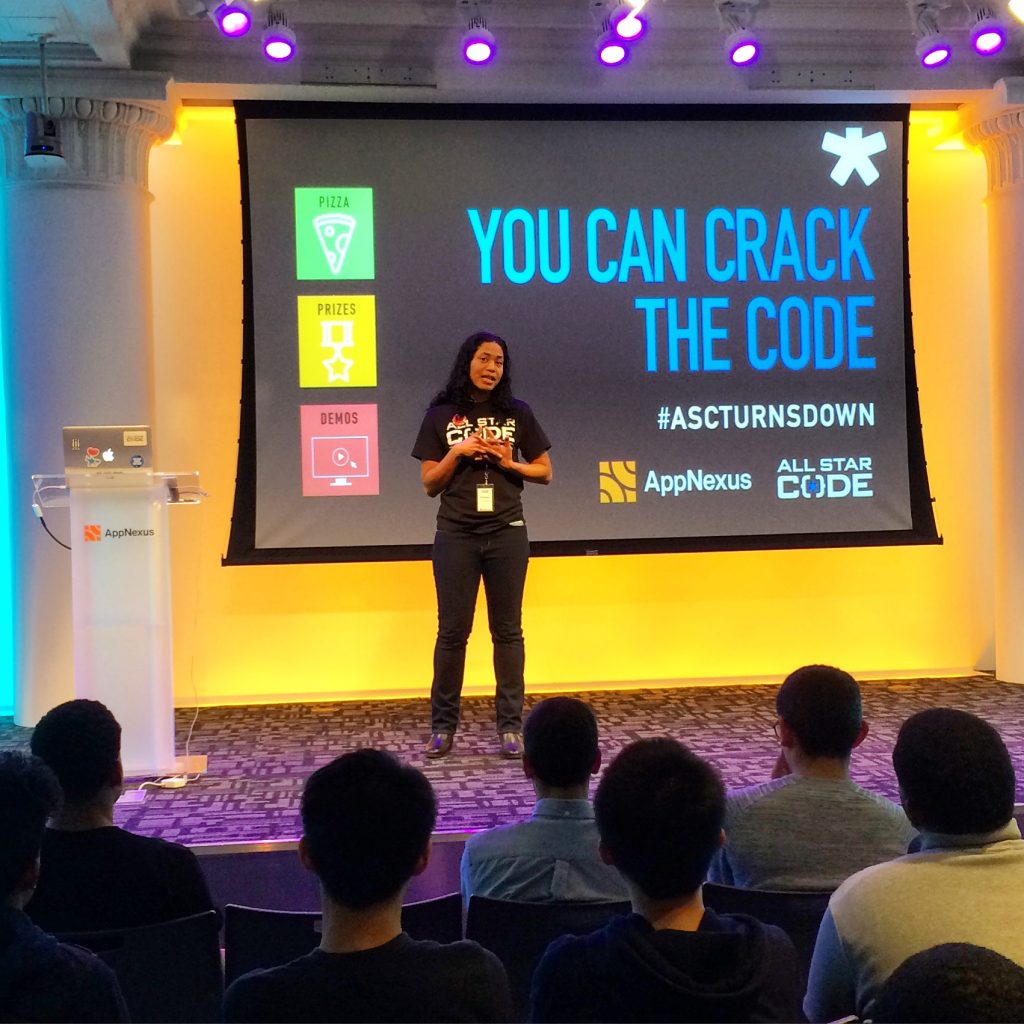 While the ABA remains focused on its mission, previous successes have opened further avenues for sharing and discussion. Jonathan Thompson, Technical Client Manager at AppNexus and an ABA member, believes that it's also important to foster exposure to the ideas and experiences of those from all backgrounds. As such, the ABA looks to expand its internal outreach, providing opportunities for AppNexians to converse with each other, through means and in ways that promote mutual understanding and appreciation. Through internal social events and sponsored lunches, the ABA hopes to include other AppNexians in their efforts to provide a more inclusive and diverse workplace in tech and at AppNexus.
About The AppNexus Black Alliance
AppNexus and its employees are positioned to influence the technology industry in New York City, and beyond. The mission of the AppNexus Black Alliance is to leverage our position to (i) advocate for greater black representation in technology, ad tech, and at AppNexus, and (ii) provide a link between AppNexus and community groups seeking to increase diversity in technology. Through our advocacy and community development work, the AppNexus Black Alliance also looks provide a forum for new AppNexus connections and support. Learn more about our affinity groups and our diversity and inclusion philosophy here. 
For more information about careers at AppNexus, follow us at @appnexustalent, visit us at careers.appnexus.com, or view our open roles.